Give ClassPass
Now that you've unwrapped your ClassPass gift, it's time to get set up! Choose the plan you'd like to activate and enter your gift code at checkout. Already a member? We'll make it quick. Log in to apply your gift code.
About your gift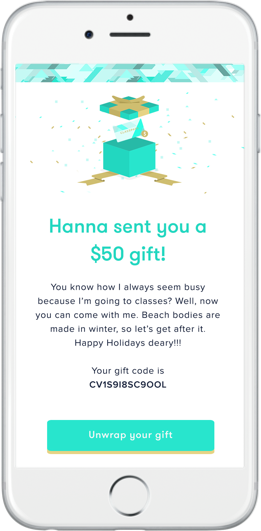 a gift, from them to you

Someone special gave you the gift of ClassPass. Your membership starts the day you redeem your gift and you can get started whenever you want.

endless variety

With over 8200+ studios in 39 cities across the globe and hundreds of options near you, your workout possibilities are endless. Try yoga, cycling, barre, strength training, pilates and more.

easy booking

the nitty-gritty

We'll need a credit card on file for any late cancellation or missed class fees. Your membership does auto-renew unless you decide to cancel, which you can do at anytime.