Hello San Antonio!
It's finally here. Join ClassPass today and say goodbye to boring work outs.
From bootcamp in Alamo City to cycling near the River Walk,
it's the fitness membership that'll reinvent your routine.
New members, limited time only.
Find studios near you
I'm in San Antonio
Your membership gives you access to countless options in your neighborhood including yoga, barre, cycling, boxing and beyond.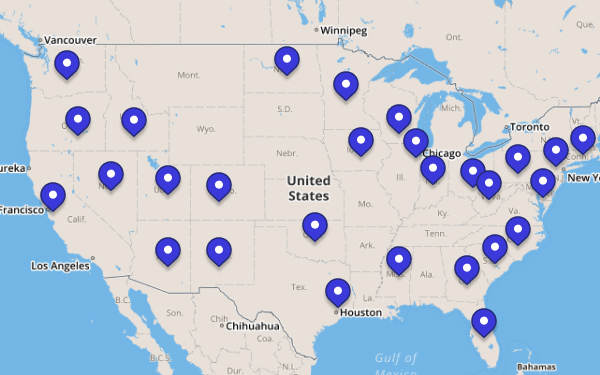 For a limited time, get 70% off your first month!
I'm in
Membership benefits
Access hundreds of studios near you

Visit any studio in our network and try cycling, barre, yoga & more!

Stay active when you're on the go

Work out when you're on the go in any of ClassPass's 50 cities

Stream workouts

Choose from over 100 partner videos when you can't make it to class

Add on more classes when needed

Never run out of classes — add on single classes or class packs

Book free classes & activities

Take advantage of community yoga and group runs at no extra cost

Frequent your favorite studios

The more classes in your plan, the more you can visit your favorites
In the press
ClassPass offers a considerable leap in efficiency and convenience, paired with a price cut that seems too good to be true.
ClassPass's monthly memberships are a great value, considering most classes cost upwards of $30 each at retail pricing or drop-ins.