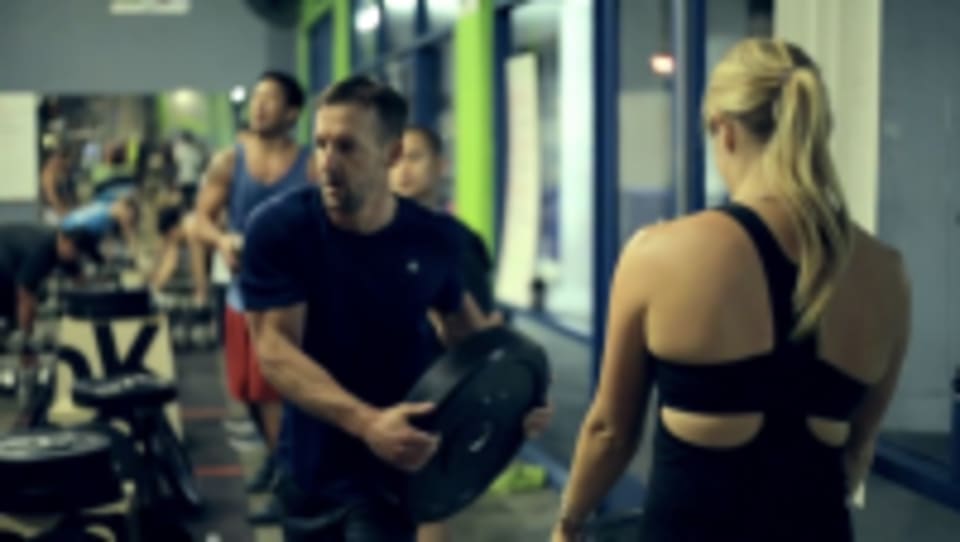 Reviews for NXPT
Spin with Alanna
Fun class with good energy! The 5:30 class is a great way to start my day. Small spin/cycle room but it gets the job done!
X45 with Hannibal
Best workout, right from the start. You hit every muscle group and you feel great but you are reminded that you had a good workout.
X45 with Sam
One of the hardest workouts I've done in a long time. Great space and variety. Highly recommend if you're looking for a CrossFit style challenge.
Spin with Erin
This 30 minute spin class can really kick your butt!
X30 with Dan
Whoa that was intense! Great 30 min! No slacking here!
Bootcamp with Paige
too many people for me
Bootcamp with Hannibal
Best class on ClassPass!! Come prepared to get your a** kicked!!!
X45 with Hannibal
A good workout. Since it was my first time for X45, I had some difficulty remembering the number of reps we were suppose to do
Bootcamp with Paige
Excellent
Bootcamp with Paige
Upbeat, intense, fun. Larger emphasis on legs overall.
OCR 101 with Hannibal
My hands are shot now after a double OCR training morning
X45 with Hannibal
SO GOOD!!!
Spin with Lisa
Great 30 minute workout. Be prepared to sweat!
Spin with Erin
Great 30 minute class to get your heart pumping!
X30 with Dan
always a great class!
Spin with Alanna
fun instructor, good music
X45 with Paige
This has been one of my favorite class pass workouts. Pushed me to my limits in the best way possible! Cant wait to return.
Spin with Denice
Dont let the 30 minutes fool you, this was an intense workout with a great Instructor.
Bootcamp with Dan
great workout!
Late Night Lift with Paul
Almost like having a private personal trainer, Paul was incredibly committed to taking his time on alignment. Amazing, learned I had been doing deadlifts incorrectly for quite some time!
X45 with Dan
By far the best workout in San Diego. Its different every time, the instructors are awesome and you always leave the class feeling super accomplished. Its pretty intense but you never do any one thing for more than 3 or 4 mins. The 5:30 am class is pretty crowded but there is always enough equipment.
X30 with Hannibal
One of the hardest workouts Ive tried! But so enjoyable at the same time! Fast paced, great combination of weights and cardio!
Bootcamp with Paige
Pretty intense its very difficult doing abs for 4 min straight!
X45 with Hannibal
From someone who loves trying new gyms and workouts I found this class hard to grasp the workout plan and even hear clear instructions. Really dampened my workout trying to just understand what was happening, rather then have a chance engage and get into it.