Start taking classes at Green Door Fitness and other studios!
How it works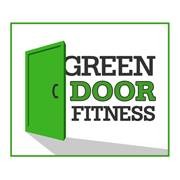 Start taking classes at Green Door Fitness and other studios!
How it works
Gym Time
Good personal training sesh
Gym Time
6:30am Time was nice and quiet; only about 5 other people working out. I warmed up on rowing machine and then the trainer gave me 3 circuits to complete for a full body weight training workout.
Gym Time
Favorite workout, so hard!
Gym Time
The gym time was actually an hour of personal training. I told the trainer what I was looking to work on and a custom circuit was created for me! I explained I was trying to get back in shape for ski season and add in some core and cardio. Everything was incorporated into the workout. All of the trainers were very friendly and professional. I will definitely be back.
Gym Time
Michael was great! loved the workout. always nice to change it up!
Gym Time
Equipment and facilities are not fancy or new, but the coach I met with gave me a solid work out. I enjoyed the guidance but also space to do the exercises on my own. At first, I felt awkward walking in, because there is not a formal place to check in and I could not tell who was working there vs. working out.
Gym Time
Great boutique gym to drop in for your own workout. Friendly staff and quality equipment.
Gym Time
Wow, this place is great! The staff member that greeted me was friendly. You basically get personal training depending on what you want to work on, are training for, or just an all-over workout. The workout I got was fantastic and challenging, just what I was looking for!
Gym Time
The space is very narrow and claustrophobic. When I walked in I had to walk over two people and a dog to greet the employee who was very rude. All of the equipment is very close together. It would be a nice place if there weren't many people there but otherwise you are squished in a tiny space. I did not stay to work out because I felt squished and the greeting received by the employee was not welcoming. I was disappointed because this gym is in my neighborhood and would have otherwise been very convenient.
Gym Time
Great work out! I will be back!
Total Body Blast
This isn't really a 'class' but they will create a workout for you to be completed in 30-60min
Total Body Blast
Not so much a class, as it was just a trainer helping you choose what to do for a workout
Gym Time
The trainer asks what you want to work on and you get a great and challenging personalized workout. Will be back for sure!
Gym Time
Excellent personalized workout with constant attention from a knowledgeable trainer!
Gym Time
Mellow gym environment but a tough workout. Love the personal attention.
SWEAT
Generally ok/fine, although the description included boxing and this had none of that. First 15 minutes was "spin" (which I've never done but was totally fine if you're used to HIIT or similar). the rest of class was a kind of interesting "on your own" strength circuit with 50 reps of a variety of exercises...you could do 10 each and move on in any order or do all 50 of each.
Gym Time
Can't believe everyone in the gym gets personal training. This is a step above most Classpass open gym times. The owners at Green Door Fitness made sure I got a great workout.
Gym Time
Kicked my butt! It's not solo gym time, you work with a trainer and he was so great, I'll definitely be going back.
Gym Time
Blown away by the personal attention and service. Matt and Bijan are awesome. They kicked my butt! Excited to return for another session.
SWEAT
Super intense, and not necessarily in the most fun way. Gym is also super small, so it felt a little tight when it came time to do burpees.
Gym Time
The owners didn't seem thrilled with me just wanting "Gym Time" to myself.
Row
workout was pretty challenging, the ropes are on the same hook at the end and it felt weird to use. thought it was going to be half spinning half rowing and it was just rowing today. ambience felt a little awkward.
Row
Fun class, was expecting to do cycling title needs to be changed.