Start taking classes at 889 Community and other studios!
How it works
Start taking classes at 889 Community and other studios!
How it works
About this class
Sculpt. Align. Sweat. 889 Barre is a fun and effective ballet barre-inspired workout that will create lasting results. Strengthen, lengthen and transform your body from head to toe. With the help of the ballet barre we will work to improve your balance, strength, flexibility, and alignment. The class sequence will combine muscle isolation with high repetitions of small and large ranges of movement, putting your physical and mental strength to the test. Other props will be incorporated to assist in challenging your agility, coordination, and mind-body connection.This class is the perfect compliment to your Yoga and Pilates practice. In just 45 minutes you will condition your core, fire up your metabolism and build your endurance. Leave 889 Barre with more body awareness, energy and confidence. It's time to give your body that burn baby burn feeling it's truly craving! Join us for Barre at 889. This practice is low to no impact, no experience is necessary. Barre socks are required. Available for purchase in the 889 Shop - in stores & online. www.889community.com/shop For classes with Derek Friday only, a mat is required. Rentals are available in studio.
About this studio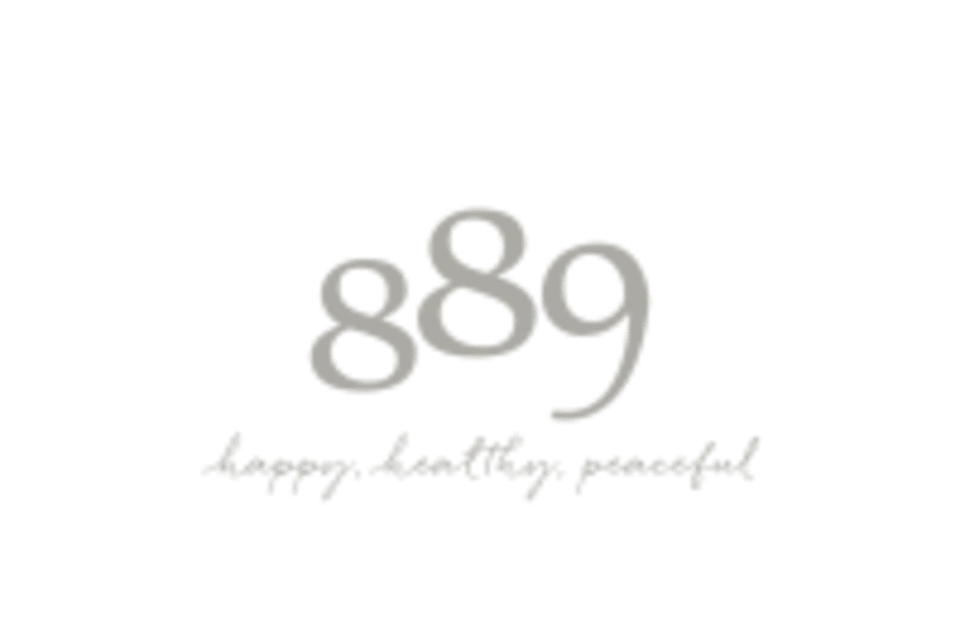 Our mission at 889 is to inspire happy, healthy, peaceful lives and to make yoga, barre, meditation, and pilates an accessible and enjoyable possibility for everyone. We offer…read more
Barre with Kerry
Great! Challenging and fun as usual. This class is a lot of legs though, every time. I would love some more core-focused exercises mixed in.
Barre with Kerry
Longer holds made for a harder workout! Kerry had such a great energy! Ill definitely be back!
Barre with Kerry
Kerry is such a positive, energetic instructor. I love that she offers multiple modifications for every exercise.
Barre with April
Energetic friendly instructor but cueing was a little difficult to follow.
Barre with Kerry
Very challenging and fun! So tired!
Barre with April
Good total body workout. April was easy to follow and gave good corrections. The studio would be a lot better if they had mirrors along the walls so you could check your form and see the instructor demonstrations without needing to stop and turn around.
Barre with Kerry
Friendly instructor and great studio
Barre with Kerry
great class!
Barre with Derek
usually Barre classes I've gone to have been 55 mins. I needed to rent a mat, which wasn't noted on the event description. teacher was great but class felt short. I would describe the aesthetic if the studio as "wealthy Rosedale" just to clarify that it upholds every stereotype of the neighborhood
Barre with Kerry
Pretty tough class, instructor was enthusiastic, wish there was more abdominal focus.
Barre with Leslie
This was my first barre class ever, so take my review with a grain of salt, but I really did not enjoy this class. I felt as though the mentality was, "keep up or get out" and speed of movement seemed to be valued over good form and good body mechanics. One of the students remarked, "my knee is hurts" mid way through an exercise and the teacher didn't offer her any modifications or guidance to keep her body safe. Would not take class with this teacher again.
Barre with April
Not a particularly strenuous barre class but its good for a quick Sunday workout.
Barre with Leslie
Leslie's classes are challenging and fun. I love that it's different from all of the others.
Barre with Kerry
Maybe I am getting better but I found class less challenging today than usual.
Barre with Kerry
Great studio. Great workout. Great energy from Kerry!
Barre with Danielle
Danielle is awesome!!!
Barre with Kerry
Beautiful studio, professional instructor, non-intimidating environment
Barre with Danielle
Challenging class with lots of reps and holds
Barre with Danielle
The class was challenging with great instruction. Loved it!!!
Barre with Kerry
studio is really cute and i was looking forward to the class - was told i could rent barre socks since i forgot mine at home but then the front desk staff told me i could only purchase. disappointed that bare feet was not an option since it is at so many other studios. i had to leave.
Barre with Kerry
Challenging class with an enthusiastic instructor.
Barre with Kerry
Really challenging class for legs but I wish there was more arm work
Barre with Kerry
Clear instructions! Good music!
Barre with Kerry
Good class but it's my 4 th one and it is always the same . I hope it changes your
Barre with Kerry
This class was definitely hard! It used all of the challenging barre moves with tons of reps and holding positions for a long time. It's the only barre class in my neighbourhood so I will likely be back.