Start taking classes at 889 Community and other studios!
How it works
Start taking classes at 889 Community and other studios!
How it works
About this class
Sculpt. Align. Sweat. 889 Barre is a fun and effective ballet barre-inspired workout that will create lasting results. Strengthen, lengthen and transform your body from head to toe. With the help of the ballet barre we will work to improve your balance, strength, flexibility, and alignment. The class sequence will combine muscle isolation with high repetitions of small and large ranges of movement, putting your physical and mental strength to the test. Other props will be incorporated to assist in challenging your agility, coordination, and mind-body connection.This class is the perfect compliment to your Yoga and Pilates practice. In just 45 minutes you will condition your core, fire up your metabolism and build your endurance. Leave 889 Barre with more body awareness, energy and confidence. It's time to give your body that burn baby burn feeling it's truly craving! Join us for Barre at 889. This practice is low to no impact, no experience is necessary. Barre socks are required. Available for purchase in the 889 Shop - in stores & online. www.889community.com/shop For classes with Derek Friday only, a mat is required. Rentals are available in studio.
About this studio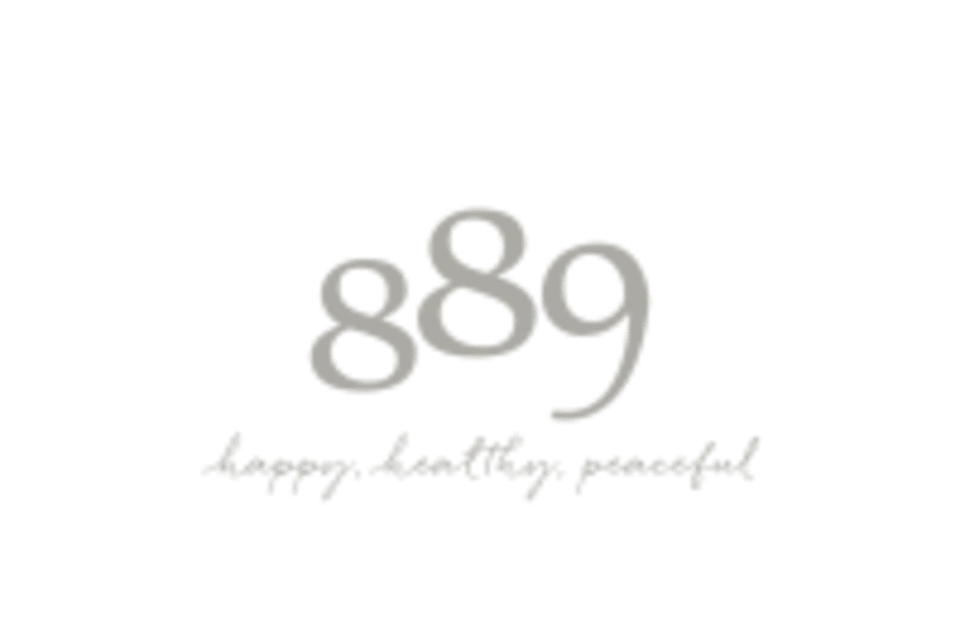 Our mission at 889 is to inspire happy, healthy, peaceful lives and to make yoga, barre, meditation, and pilates an accessible and enjoyable possibility for everyone. We offer… read more
Barre with April
Challenging and fun!
Barre with April
April is honestly the best instructor ever. So motivating!!
Barre with April
This was my first barre class. Loved it! April's energy is contagious and pushed you to get through the workout.
Barre with Dominique
Challenging class, attentive instructor. But there was a lot of anatomical terminology such as "musculature" used that I didn't understand. Would be helpful for teacher to just use layman's terms.
Barre with Derek
Derek is great!
Barre with April
A low key strength class that targets different muscles than traditional work outs
Barre with April
Incredible instructor. True barre class. Really well rounded workout
Barre with April
Loved the instructor! An inspiring workout with some flowy/dance movements thrown in that I loved! Challenging and awesome class.
Barre with Kerry
Beautiful studio and fun workout!
Barre with Lisa
I thought this would be a far more challenging class. This wasnt worth getting out of bed for.
Barre with April
Amazing class! Im hooked
Barre with April
Class went so quickly with clear instructions and great music. Looking forward to taking this class again
Barre with April
Great class, more of a cardio workout. No mirrors but good instructor and great energy. Full body workout
Barre with Kerry
Suuuper challenging but amazing as always
Barre with April
Good class, a mix of hard muscle work and stretching. Nice studio environment. They insist you wear barre socks but I was given two pairs that didnt fit so it was a little uncomfortable.
Barre with Kerry
Always love Kerrys class but wish there was more core. Very arm and leg focused.
Barre with April
Great teacher!
Barre with Kerry
While the class was challenging I was not pleased with the instructor. She did not give anyone any hand-ons adjustments, or verbal prompts. Correct form is important and I would expect more attention to this from a class at 889.
Barre with April
Amazing teacher! So enthusiastic and positive. This class was a great workout, will be back!
Barre with Lina
The class itself was great and the instructor was incredibly warm and welcoming. Lots of stretching throughout. The studio had a weird vibe, it was my first time and no one told me where anything was or where to put my stuff. The email said a mat wasnt needed for barre but I would recommend bringing one.
Barre with Lina
The instructor filling in for Kerry was not great. Super easy class, also kind of hard to follow her cues.
Barre with Kerry
Not enough of a challenging work out for me
Barre with Derek
awesome class
Barre with Kerry
Amazing full body workout! Really get your muscles burning :)
Barre with Kerry
So awesome and tough!!!