West Hollywood is hands down one of the best places to get a workout in L.A. Not only is there dense-concentration of fitness enthusiasts who are always ready to get their sweat on—and it doesn't hurt that gym chic is the perfect post-brunch attire—but WeHo's multitude of studios offers an insane range of activities.
From stretching to spinning and toning to muscle-building, ClassPass lets you do it all! Still not convinced, here are 10 reasons why Weho is totally a fitness mecca:
Because you can channel your sensual side

Explore your strength as you channel your sexiness on the pole. BeSpun will have you looking glamorous as you learn to pole dance like the best of 'em. Building up floor skills is essential for newbies, and BeSpun eagerly welcomes beginners for their first time on the pole. Their Beginners Basics and Intro To Pole classes will do just that, building your pole skills to learn floor work and a even few basic spins. Va-va-voom!
Because you can totally relax while you sweat.

Surrender to the all-encompassing "ambient fitness" of Earth Power Yoga's Yogascape class. Videos are virtually projected onto all four the walls of the hot yoga studio. This imagery adds an even more sensory experience to your practice through the visual as well as spiritual journey through the scenery. Namaste.
Because you can learn to twerk.

Guilty of dancing in front of a full-length mirror while getting ready in the morning? Channel that passion for dance into one of GROOV3's sessions. You'll learn choreography to a Top 40 hit in a group setting that will have you shaking just what your mama gave you.
Because you can become a peaceful warrior.

Nestled in the Loew's hotel, Exhale's stunning studio will have you transported out of the Hollywood mindset into a relaxing sanctuary. Their Core Fusion Yoga class adds a new dimension to your state of tranquility, mixing isolated core and arm-work with yoga. You'll enjoy weaving sections of abdominal strengthening between tree poses.
Because you can rock-and-roll while you sweat.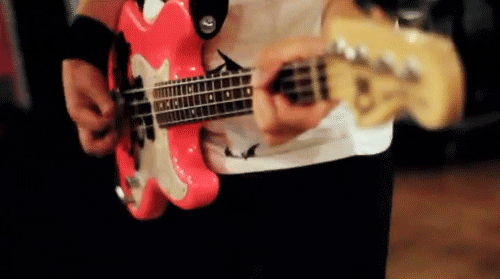 Mix a prime Hollywood location, a few tattoos, rows of bikes, dumbbells and a killer rock 'n roll playlist and you've got Made In LA. No EDM to be found here, as Pearl Jam and Stevie Nicks reign supreme. Whether you choose their awesome Ride spin class or high intensity Phlexx circuit class, if you've got the determination, they're ready to rock your world!
Because you can sculpt killer arms.

Your arms have never experiences kettlebell training quite like this. Cross Train LA prioritizes proper form in their S&C class (strength & conditioning), so no cheating here! Throughout your workout team of dedicated instructors will alter your positioning so you're getting the most effective output per energy exerted. The digital clock at the center of the room keeps you on track so you can lose yourself in the rhythm of your flow. Burn baby, burn!
Because you can get inside the box.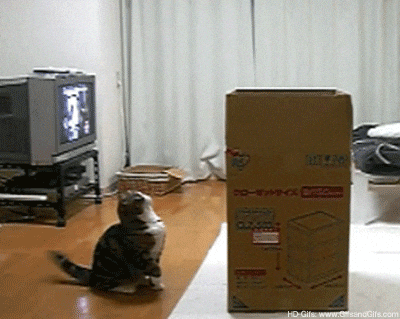 Conveniently located on Santa Monica Boulevard, Reebok CrossFit LAB is one of Weho's prime box ("box" = gym in the world of Crossfit, who knew?) locations. Their series of Foundation classes will help any CrossFit beginner master the technique to transition into a CrossFit athlete. EFx, their Endurance Fitness Training class, is accessible to all levels and combines interval training on the treadmill with dumbbell work on the floor. Get ready to set that incline and watch yourself fly!
Because you can become a ballerina babe.

Engage your inner ballerina with the help of Cardio Barre. They place importance on both form and resistance and will incorporate plies, releves and battements with strengthening and stretching that will have you extending each muscle group for a tone, elongated look.
Because you can workout like a pro athlete.

Everyone who walks through the front door is an athlete–not because they can power snatch, but because they're determined to make their life better. Brick's B | X class is designed to do just that, incorporating non-stop cardio with weightlifting. While you may be out of breath after this 60-minute session, you'll certainly be a stronger athlete.
Because your sweat session just went digital. (Get excited!)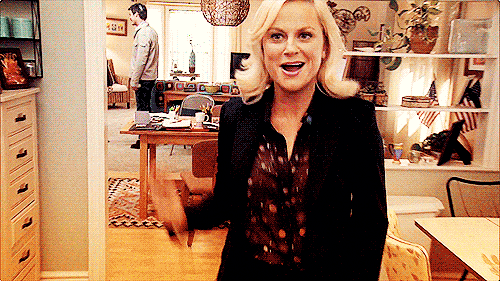 CrossFit SolCity has integrated technology within their box to make WODs even easier to track. Two large HD flat screens function as digital whiteboards, highlighting every second of your workout. Your individual profile is accessible from any computer, tablet or mobile device, making it even easier to log and attain your goals.
Because you can dance like you're on Broadway.

On a mission to spread the joy of dance, Stellar Dance studio offers a wide range of dance classes to get those feet of yours moving. With everything from Salsa to Cha-Cha and Argentine Tango to Bollywood, you'll be figuratively transported to another country as you shake and shimmy your way through class.
Want to work out in WeHo? Sign up for classes now! Not a ClassPass member? Request an invite.
Julia Miller is the Studio Happiness Manager for ClassPass in Los Angeles. She's a dance, hiking and spin enthusiast with a passion bright leggings and all things street art. Follow her on Twitter.